Enjoy an exquisite dining experience in Sint Maarten at Mario Bistrot. The well renowned chef Mario relocated his restaurant from Porto Cupecoy to The Cliff when the residence reopened after a complete renovation in 2019. 
Exquisite dining in a distinctive setting
Originally from Quebec, Chef Mario opened the first Mario Bistrot in Saint Martin in 1995 at Sandy-Ground Bridge near Marigot. For more than 20 years, Mario built a solid reputation featuring refined and innovative cuisine. In 2015, Mario Bistrot moved to the Dutch side to Porto Cupecoy on the edge of the Marina. There, Mario bistrot has continued to evolve by the passion and creativity of the Chef.
In 2021, Mario Bistrot was commended as one of the best restaurants in the Caribbean for its solid taste, luxurious location, friendly, and first-class service.
Mario's particular talent to fusion refined French gastronomy with Asian and Caribbean influences, in addition to the exceptional view over the garden and the azure sea makes it essential for any island visitor or Sint Maartener to stop once or more at Mario Bistrot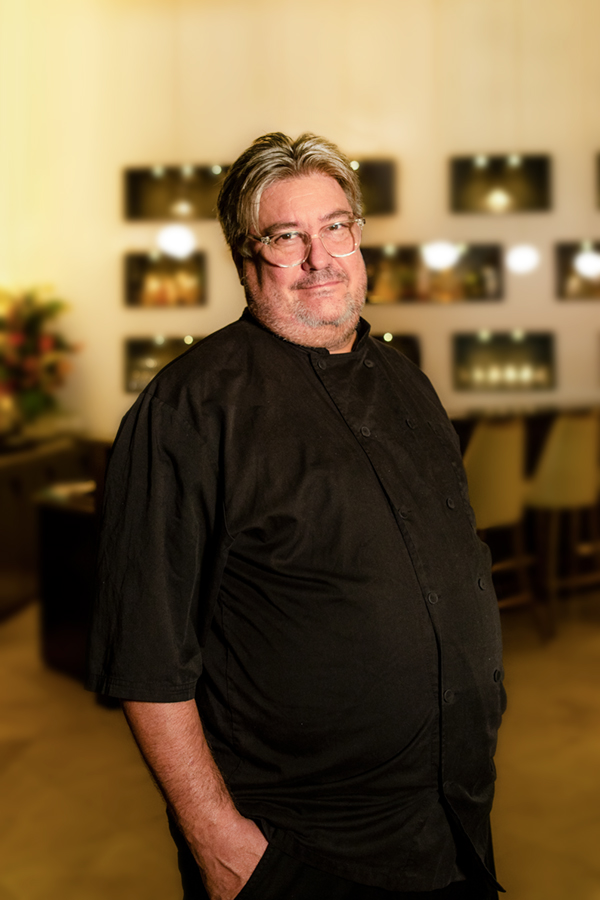 At Mario Bistrot, all the dishes are freshly cooked for the best taste and exceptional customer experience. Visit us for lunch, dinner, or just for drinks and tapas at the bar or in our lounge area. Enjoy a tasteful time with the best view over the Caribbean Sea.
Meat lovers will enjoy our roasted pork tenderloin, roasted New York steak, or grill marinated baby chicken.
Fish lovers will binge on our sweet onion braised snapper or baked pistachio-crusted mahi-mahi, both served with pumpkin risotto croquettes and Romesco sauce.
Seafood lovers will die for our sautéed scallops served with sweet pea purée, pickled cauliflower and roasted hazelnuts.
Vegans will praise our gazpacho, hummus, Eggplant ravioli and our creative salads.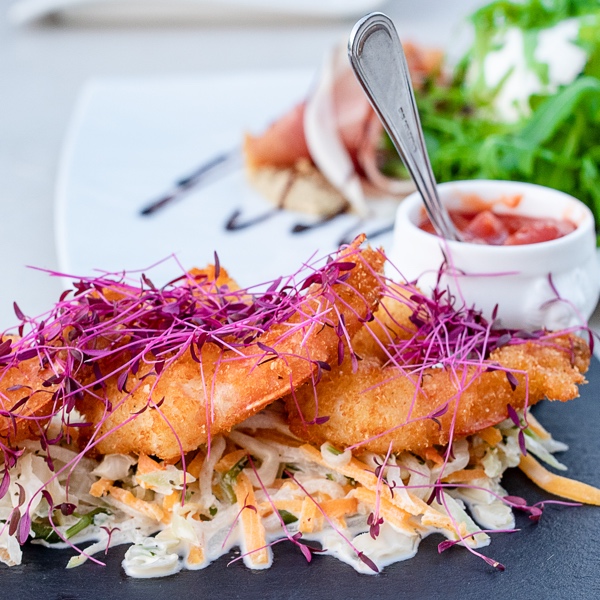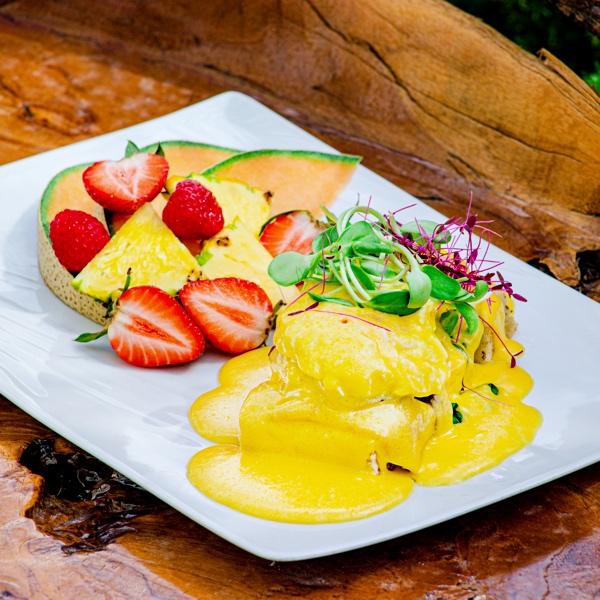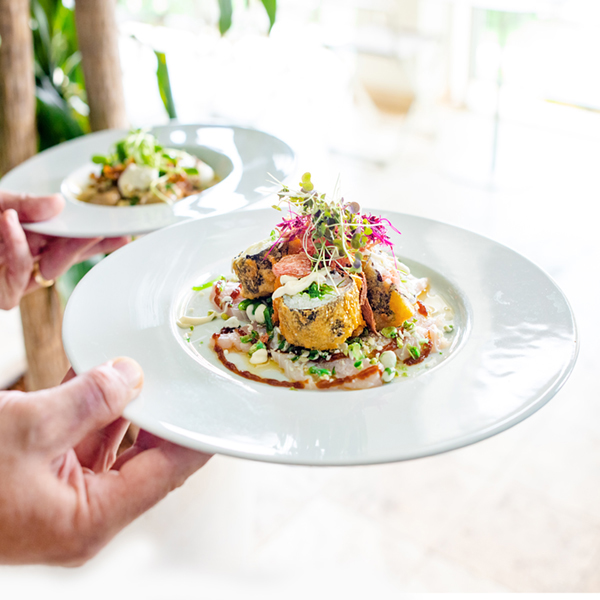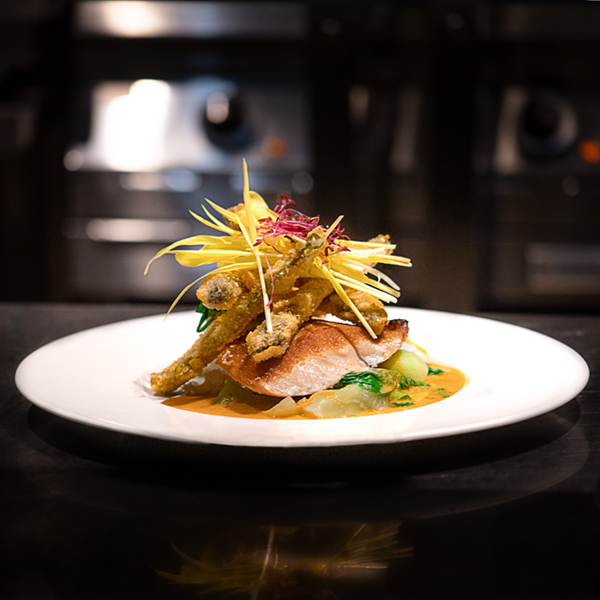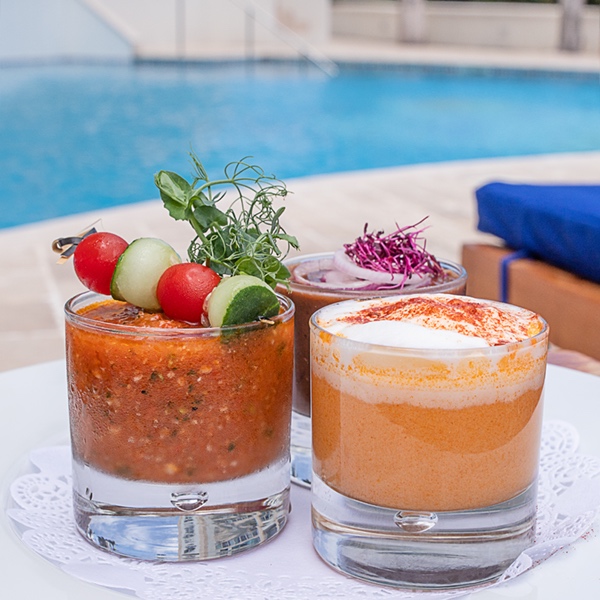 Tuesday: 12pm – 2.30pm | 6pm – 10pm
Wednesday: 12pm – 2.30pm | 6pm – 10pm
Thursday:  12pm – 2.30pm | 6pm – 10pm
Friday: 12pm – 2.30pm | 6pm – 10pm
Saturday: 12pm – 2.30pm | 6pm – 10pm
Sunday: 12pm – 2.30pm | 6pm – 10pm

Gourmet dining. Very pleased We had a splendid meal with friends that had never been to Sint. Maarten. It was a great introduction (albeit at the high end of the spectrum) to the cuisine Sint Maarten has to offer. Looking forward to returning next year.

Still the best restaurant not only in SXM but the Caribbean. We have been coming to Mario's since he was down in Sandy Ground. His new location is beautiful and just the place for a romantic dinner or a family gathering. The presentation rivals the best restaurants in the world. Try the onion soup for a new take on French Onion Soup. The warm chocolate cake is a perfect finish.

Great food Great Service We couldn't have chosen a better place to dine out, which was suggested by the La Samanna resort. From the time we arrived until we departed the service was excellent by all the staff, the food was fantastic, the location was wonderful. Chef Mario took the time to speak with us personally which in itself a big plus, making sure his patrons are happy and well taken care of. I would recommend this restaurant 100%.
AvidTraveller1968
2021-04-17
New Digs Mario close d his location at Porto Cupecoy and moved it to The Cliff in the location that housed Le Cafe until Irma blew into town. Having a new location meant having a new menu. The favourites are still there with some new items. Also, some special request items (like gazpacho) are now available all the time. The food and service is still some of the finest on the island. And now Mario's also serves lunch. Unfortunately I did not get a chance to sample it/ Great ambiance in the new location overlooking Cupecoy Beach. Reservations are essential. Parking lot in front of the hotel.
Mario excels again A chef with excellent credentials in the island arises again at the lobby of the Cliff With a spectacular view of the ocean / delicious food which you can tell is sourced around the world with the best ingredients. Pricing is reasonable for the five star quality and service is matched with professionalism . And this location is far superior than Porto Cupecoy and wish him luck after Irma and covid . Thank you chef Mario ! Because of you we don't have to have every meal on the French side !

The best restaurant on the Dutch side Chef Patron Mario has moved to the Dutch side and is still on top form. Excellent Michelin level dining in his new location in the Cliff (cupecoy). The location is beautiful at lunch time with views over the ocean and gardens at this terrace restaurant. In the evening, you sadly lose much of the view but the food makes up for it. With a photo of Anthony Bourdain and Mario tucked away you know you have found a good spot. With a varied menu offering tempting dishes including 3 types of Foie gras, fresh oysters (in Season) pork tenderloin, Mario's signature glazed duck, fresh seafood and a very good wine list, charming wait staff and the man himself. Can't fault anything and well worth the trip.
upscale food, tasty Mario's in Cupe Coy is fine dining. Here we enjoyed his snapper encrusted in crab meat sitting on two sauces. The duo of lamb served as a chop and Sheppard's pie was a hit. Their wine list was a bit pricey.

Relaxed fine dining The relocation of Mario's to the Cliffs is probably a great long term decision. Right on the ocean with waves and palms. This is still and expensive restaurant but service while not 10/10 is way above a standard restaurant. I loved the pork main course and an interesting take on the onion soup. Great flavor.

Beautiful location but service not up to par Very nice restaurant setting , service very un at tentative , food was good but not at level expected for these prices in st Maarten. We are from New York and pay these prices all the time and expected similar service and quality.

A classe French touch As we stayed at "The Cliff" in Cupecoy, we were advised to have dinner at Mario's Restaurant in the residence. Went for sunset with my Girlfriend and had a beautiful dinner... from the foie gras to the scallops... everything was great! Thank you for your hospitality
Reservations for the restaurant are possible only by phone or on-site during hours of operation to guarantee satisfaction for all our guests.