We advise exploring everything our unusual island has to offer to make the most of your vacation. Enjoy beautiful lengths of shoreline, great snorkeling and diving, award-winning restaurants, and a plethora of adrenaline activities that will keep you entertained all day and night! Do not forget to reach out to our concierges before your arrival to book activities and tours in advance. Of course, you can make an opinion upon arrival and visit our Reception desk for more detailed advice.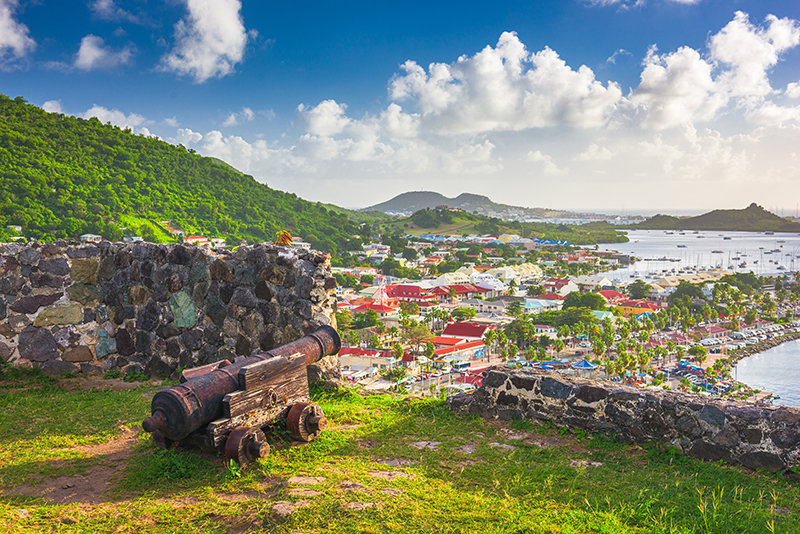 The history of Fort Louis stretches back to the 18th century when the knight Descoudrelles established the borough's fortification in 1765 to protect Marigot and Saint Martin from the English and buccaneers. But it was in 1789 that Chevalier de Durat,  governor of Saint Martin and Saint Barthélemy, chose to erect the fort in honor of the French King, thus the name "Fort Louis."
The stunning view from Fort Louis brings a unique perspective over Marigot, Galisbay, the Simpson Bay lagoon, Anguilla and Anguilla. To get to Fort Louis, walk past the Catholic Church, follow the Prefecture's directions before climbing a few more steps to the top of the hill.
Pic Paradis, or "Paradise Peak", is the highest peak in Saint Martin and stands at 424 meters above sea level. It is surrounded by a luxuriant tropical forest that dominates the island. Within three hours, you can trek from the bottom of the hill to its summit.
The waymarked path begins near the Loterie Farm.
Keep an eye out for iguanas, butterflies, and monkeys hidden among the greenery on your trek. The path might be steep at times when passing through this dense flora. Nonetheless, it is accessible to even the youngest visitors, who will be delighted to see the mountain sheep.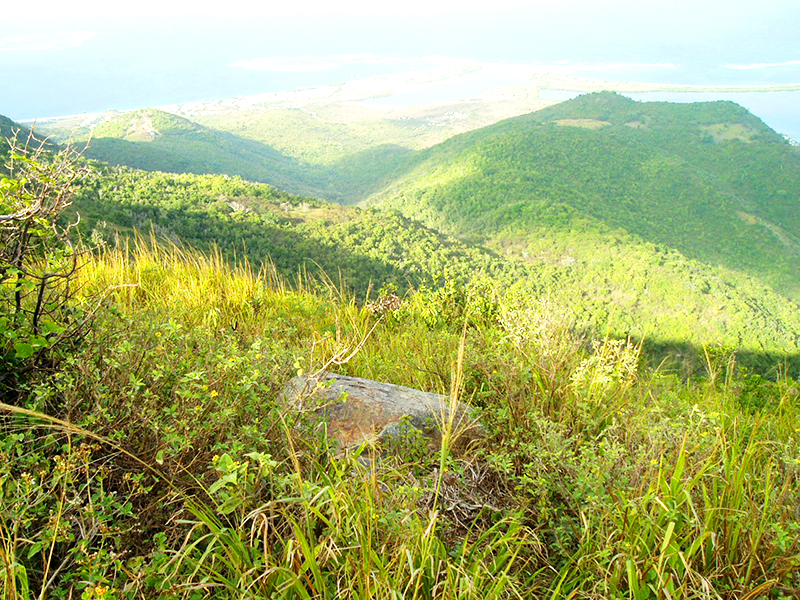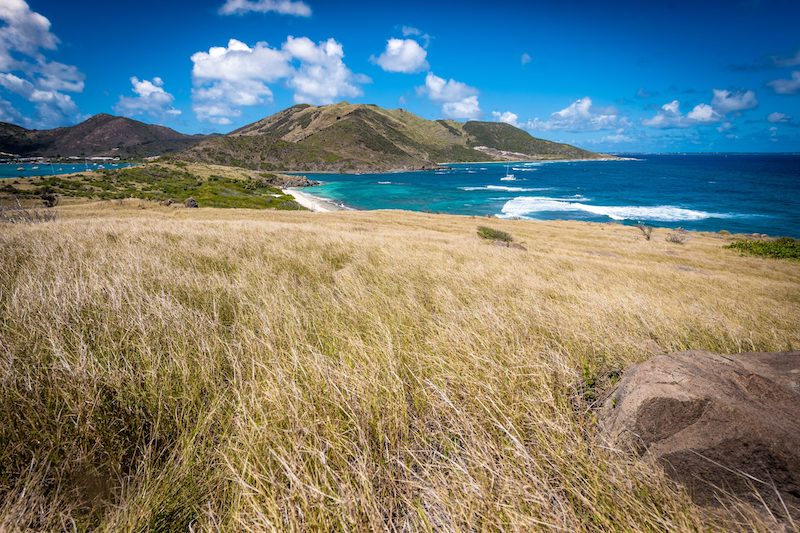 Visit Pinel, the secluded island, and immerse yourself in a tropical paradise. Pinel is located on the French side of the island and is only accessible by ferry or boat. You can rent a beach chair or relax on your towel once you reach the island, on the beach, or at one of both restaurants Karibuni & Yellow Beach. Pinel Island is a nature reserve; hiking around the tiny island is a wonderful way to contemplate the sights and see iguanas, land turtles, and hermit crabs.
Please refer to the concierges at the front desk for more information about visits and tours, including Pinel island.
Hiking to regions that aren't typically visited may lead you to the ruins of what once was! Tintamarre is a fantastic slice of heaven with white sand beaches, lush foliage, hiking paths all over the island, and no buildings in sight. You might be wondering what makes Tintamarre so unique nowadays. Part of the Saint Martin Nature Reserve, the island can flourish in terrestrial and aquatic worlds without human intervention and devastation. Visit our concierge to plan your once-in-a-lifetime trip to the gorgeous island of Tintamarre.