Beautiful Caribbean Island
Sint Maarten (Dutch Side) / Saint Martin (French Side) is the smallest landmass in the world to be shared between two countries.

Philipsburg is the capital of Sint Maarten, a country within the Kingdom of the Netherlands,
and Marigot is the capital of Saint Martin, an overseas collectivity of France.

The French part covers approximately 60 percent of the island, while the Dutch part covers the remaining 40 percent.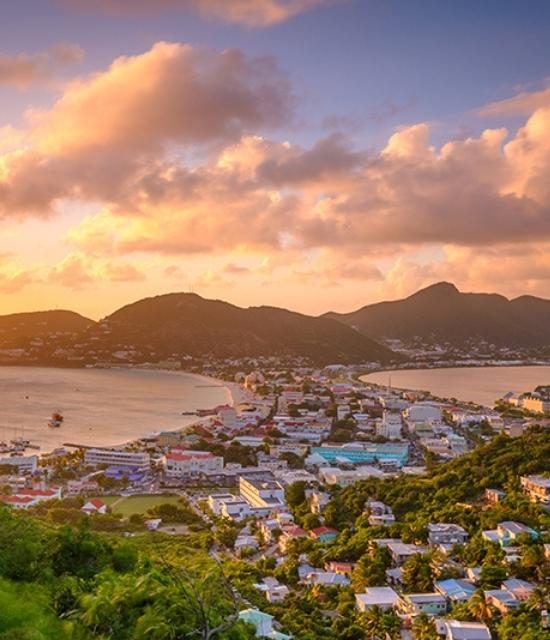 European colonial powers of Britain, France, the Netherlands, Spain, and even some Nordic countries usually fought for sovereignty over Caribbean islands in lengthy back-and-forths.

However, the two leading contenders on the island chose a different path: peaceful coexistence.

There is no physical border between the two countries. Thus, you may travel between the Dutch and French side as much as you'd like!