Enjoy a delectable resort dining in Sint Maarten at Mario Bistrot. The well renowned chef Mario relocated his restaurant from Porto Cupecoy to The Cliff when the residence reopened after a complete renovation in 2019. 
Delectable resort dining in distinctive settings
Originally from Quebec, Chef Mario opened the first Mario Bistrot in Saint Martin in 1995 at Sandy-Ground Bridge near Marigot. For more than 20 years, Mario built a solid reputation featuring refined and innovative cuisine. In 2015, Mario Bistrot moved to the dutch side to Porto Cupecoy on the edge of the Marina. There, Mario bistrot has continued to evolve by the passion and creativity of the Chef.
In 2021, Mario Bistrot was commended as one of the best restaurants in the Caribbean for its solid taste, luxurious location, friendly, and first-class service.
Mario's particular talent to fusion fine French gastronomy with Asian and Caribbean influences, in addition to the exceptional view over the garden and the azure sea makes it essential for any island visitor or resident to stop, once or more, at Mario Bistrot.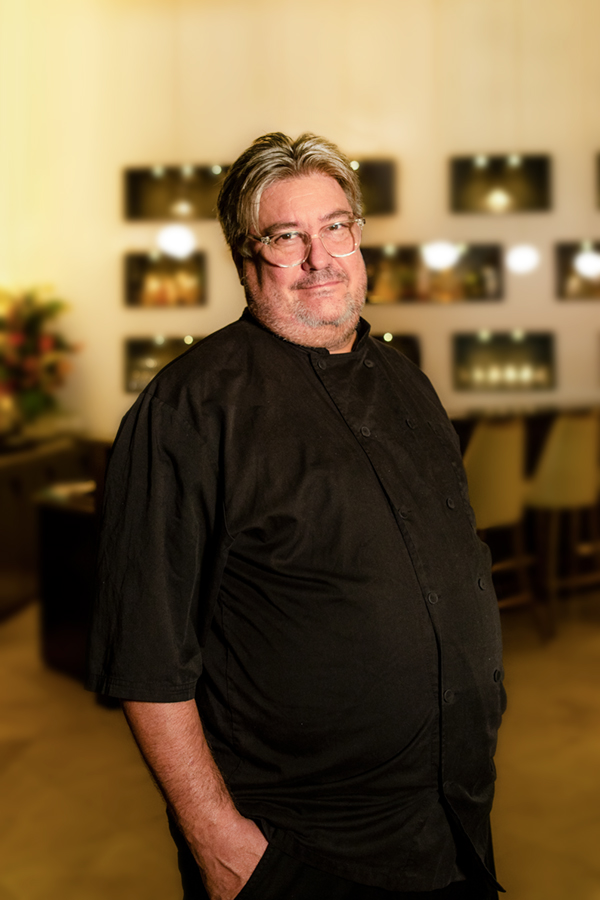 At Mario Bistrot, all the dishes are freshly cooked for the best taste and customer experience. Visit us for lunch, dinner or just for drinks and tapas at the bar or in our lounge area. Enjoy a tasteful time with the best view on the Caribbean Sea.
Meat lovers will enjoy our roasted pork tenderloin served with onion and bacon jam, our famous roasted New York steak served with pearl onion and truffle mash, our grill marinated baby chicken served with sweet plantain mustard and lemon garlic butter sauce.
Fish lovers will binge on our sweet onion braised snapper and baked pistachio crusted mahi-mahi, both served pumpkin risotto croquette and Romesco sauce.
Seafood lovers will die for our sautéed scallops served with sweet pea purée, pickled cauliflower and roasted hazelnuts.
Vegans will praise our gazpacho, hummus, Eggplant ravioli and our creative salads.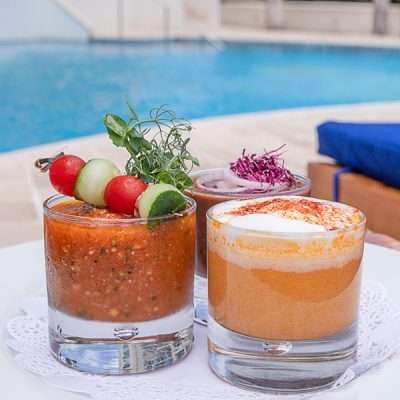 Tuesday: 12pm – 2.30pm | 6pm – 10pm
Wednesday: 12pm – 2.30pm | 6pm – 10pm
Thursday:  12pm – 2.30pm | 6pm – 10pm
Friday: 12pm – 2.30pm | 6pm – 10pm
Saturday: 12pm – 2.30pm | 6pm – 10pm
Sunday: 12pm – 2.30pm | 6pm – 10pm